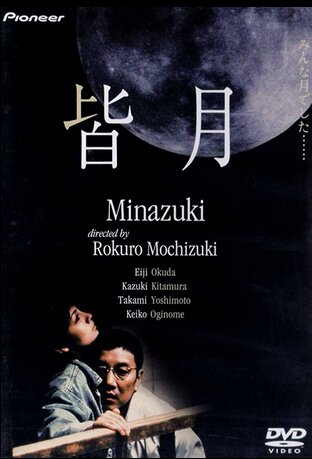 Category:

Asian Erotica

Genre:

Drama

Year:

1999

Aka:

皆月
Minazuki

Actors:

Eiji Okuda, Kazuki Kitamura, Takami Yoshimoto, Keiko Oginome, Takashi Saito, Yūrei Yanagi, Yoshimi Tachi

Details:

Genre: Drama
Director: Rokuro Mochizuki
Writer: Haruhiko Arai, Mangetsu Hanamura (novel)

Plot:
Akira's wife walks out on him, leaving him to confide in his gangster brother-in-law. Using only a cryptic note as a clue the two brothers go on a road trip to find his wife. After a series...

Subtitles available:
Language
Info
Is draft?
Screenshots
Ratings
Name
Downloads
Details
English
Info / Download

▼ 0

┅ 0

△ 0

▲ 0

Minazuki (1999)
59
uploaded by xed