Emmanuelle Exposed (1982)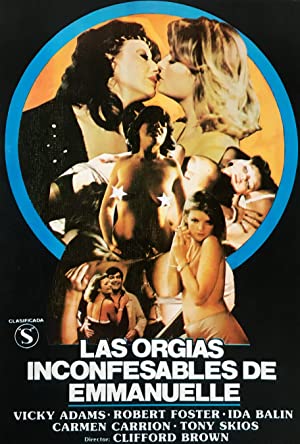 Category:

Softcore

Genre:

Drama

Year:

1982

Aka:

Las orgías inconfesables de Emmanuelle
Emmanuelle Exposed
Emmanuelle Forever
Emmanuelle Exposed
The Inconfessable Orgies of Emmanuelle

Actors:

Muriel Montossé, Antonio Mayans, Asunción Calero, Carmen Carrión, Antonio Rebollo, Ángel Ordiales, Juan Soler, Flavia Hervás

Details:

Genre: Drama
Director: Jesús Franco
Writer: Jesús Franco (screenplay), Jesús Franco (story)

Plot:
Emmanuelle is recently reunited with her husband, but at the next party, she gets drunk and strips nude for his friends. He returns to his lover. Later, a sober Emmanuelle tries to redeem ...

Subtitles available: