Day of the Warrior (1996)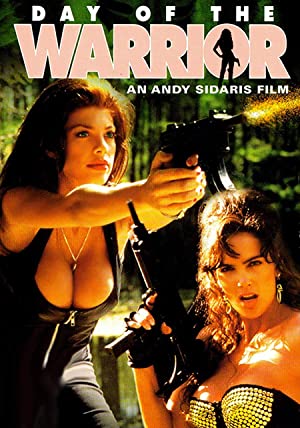 Category:

Softcore

Genre:

Adventure, Thriller

Year:

1996

Aka:

Day of the Warrior
El día del guerrero
A szexi csapat: A harcos napja
L.E.T.H.A.L. Ladies: Day of the Warrior
Power Ladies - Auf Biegen und Brechen

Actors:

Shae Marks, Julie Strain, Julie K. Smith, Cristian Letelier, Raye Hollitt, Marcus Bagwell, Rodrigo Obregón, Justin Melvey, Gerald Okamura, Kevin Light, Richard Cansino, Cassidy Phillips, Tammy Parks, Darren Wise, Ted Prior, Carolyn Liu, Kevin Eastman, Christiva Turner

Details:

Genre: Action, Adventure, Thriller
Director: Andy Sidaris
Writer: Andy Sidaris

Plot:
The Agency's computer database is compromised by a powerful criminal named "The Warrior". Now, with the list of all the undercover agents' identities in hand, he is going after them, one by one.

Subtitles available: