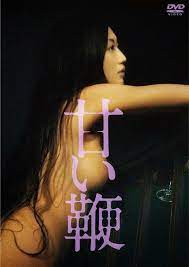 Category:

Asian Erotica

Genre:

Drama

Year:

2013

Aka:

甘い鞭
Sweet Whip
Amai muchi

Actors:

Mitsu Dan, Yuki Mamiya, Naoto Takenaka, Hiroko Nakajima, Tsuyoshi Nakano, Ito Yozaburo, Hiroko Yashiki, Shun Nakayama, Taro Suwa

Details:

Genre: Mystery
Director: Takashi Ishii
Writer: Kei Ôishi, Takashi Ishii

Plot:
When Naoko was a freshman in high school she was kidnapped and imprisoned by a man who lived next door. For one month, she went through hell. Finally, she killed the man and escaped.

Subtitles available:
Language
Info
Is draft?
Screenshots
Ratings
Name
Downloads
Details
English
Info / Download

▼ 0

┅ 0

△ 0

▲ 0

Sweet Whip (2013)
34
uploaded by TamuTakDiundang