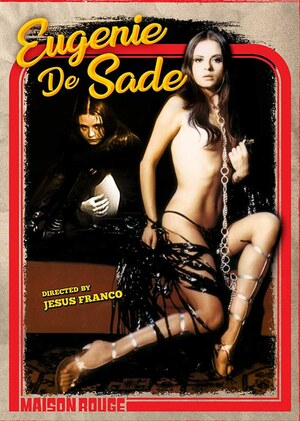 Category:

Exploitation

Genre:

Drama

Year:

1973

Aka:

Eugénie
Eugenie de Sade
De Sade 2000
Eugénie de Sade
Eugenie de Sade
Eugenie II - Sex Happening
Eugenie Sex Happening
露西妮
Eugenia
Eugénie
Юджени

Actors:

Soledad Miranda, Paul Müller, Andrea Montchal, Alice Arno, Greta Schmidt, Jesús Franco, Karl Heinz Mannchen

Details:

Genre: Drama, Thriller
Director: Jesús Franco
Writer: Jesús Franco, Marquis de Sade

Plot:
Eugenie, a beautiful but shy young girl, has been living with her stepfather, Albert since her mother died when she was a baby. He is a famous writer specializing in stories of erotica. One day she happens to read one of his "erot...

Subtitles available:
Language
Info
Is draft?
Screenshots
Ratings
Name
Downloads
Details
Bulgarian
Info / Download

Draft

▼ 0

┅ 0

△ 0

▲ 0

Eugenie de Sade (1973)
5
uploaded by Satanas
English
Info / Download

▼ 0

┅ 0

△ 0

▲ 0

Eugenie de Sade (1973)
3
uploaded by Satanas