V.C. Andrews' Heaven (2019)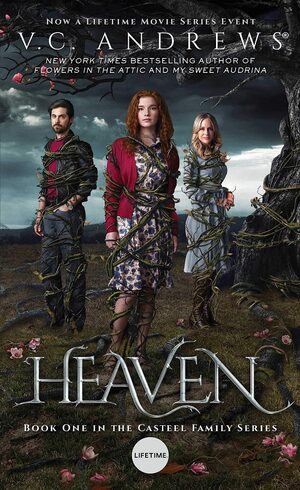 Category:

Other

Genre:

Drama

Year:

2019

Aka:

Heaven
V.C. Andrews' Heaven

Actors:

Annalise Basso, Chris McNally, Julie Benz, James Rittinger, Chris William Martin, Jessica Clement, Samantha Coughlan, Matthew Nelson-Mahood, Ingrid Tesch, Christina Jastrzembska, Todd Thomson, Jacqueline Samuda, Karyn Mott, Christian Convery

Details:

Genre: Drama, Thriller
Director: Paul Shapiro
Writer: Scarlett Lacey, Virginia C. Andrews (based upon the novel by)

Plot:
High school girl Heavenl is the eldest of five of Luke and Sarah, they live in the backwoods outside of the small town of Winnerow, West Virginia. She is the academically driven gifted one....

Subtitles available:
Language
Info
Is draft?
Screenshots
Ratings
Name
Downloads
Details
Bulgarian
Info / Download

Draft

▼ 0

┅ 0

△ 0

▲ 0

V.C. Andrews' Heaven (2019)
0
uploaded by Satanas
English
Info / Download

▼ 0

┅ 0

△ 0

▲ 0

V.C. Andrews' Heaven (2019)
0
uploaded by Satanas