Come with Me My Love (1976)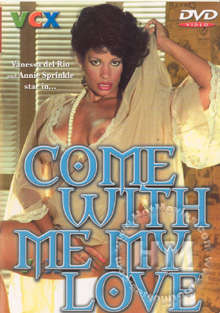 Category:

Porn

Genre:

Year:

1976

Aka:

Come With Me My Love
Come with Me, My Ghost
The Haunted Pussy
Come with Me, My Love

Actors:

Ursula Austin, Jeffrey Hurst, Annie Sprinkle, Ed Marshall, Michael Gaunt, Roger Caine, Vanessa del Rio, Levi Richards, Terry Austin, Nancy Dare, Robert Kerman

Details:

Genre: Adult, Horror
Director: Doris Wishman, C. Davis Smith
Writer: Bran Toulose, Doris Wishman

Plot:
A man finds his wife cheating on him with his best friend; he kills both of them and then himself. Fifty years later, his ghost haunts the same apartment building. He repeatedly has sex with the young woman who moves into the apar...

Subtitles available: