Lovers: A True Story (1991)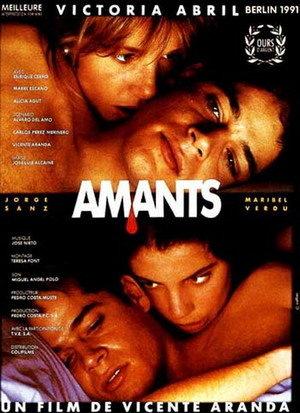 Category:

Other

Genre:

Romance

Year:

1991

Aka:

Amantes
Lovers: A True Story
Lovers
Kochankowie
Os Amantes
Amantes - Amanti
Amants
Lovers: A True Story
Szeretők
Amantes - Die Liebenden
Amantes
아만테스

Actors:

Victoria Abril, Jorge Sanz, Maribel Verdú, Saturnino García, Enrique Cerro, Mabel Escaño, Alicia Agut, José Cerro, Gabriel Latorre, Ricard Borràs, Lucas Martín, Jorge Juan García, Cosme Cortázar, Carmen Ibarra, Fernando Hernández

Details:

Genre: Crime, Drama, Romance
Director: Vicente Aranda
Writer: Álvaro del Amo, Vicente Aranda, Carlos Pérez Merinero

Plot:
1950s Madrid: After military service, Paco looks for work to save up and marry his fiancée. She rejects his sexual advances. So when he rents a room with a cute widow making advances, he caves in.

Subtitles available:
Language
Info
Is draft?
Screenshots
Ratings
Name
Downloads
Details
Bulgarian
Info / Download

▼ 0

┅ 0

△ 0

▲ 0

Lovers: A True Story (1991)
9
uploaded by Satanas