Nymphomaniac: Vol. I (2013)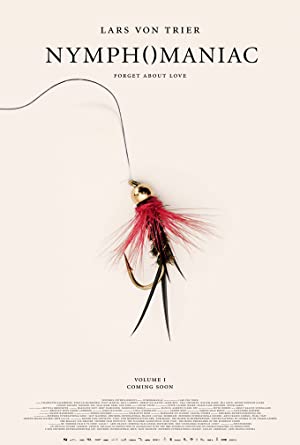 Category:

Porn

Genre:

Drama

Year:

2013

Aka:

Nymphomaniac: Vol. I
Nymphomaniac: Meros A'
Nymphomaniac: Volume I
Nymph()maniac: Vol. I
Nymph()maniac: Volume I
Nymphomaniac - Teil 1
Нимфоманка Часть 1
Нимфоманка
Nimfomanė I
Nymphomaniac Vol. I
Nymphomaniac Vol I
ニンフォマニアック 第一巻
性愛成癮的女人
性上癮
Нимфоманка: Част I
Nymphomaniac: Volume 1
Ninfomanía 1
Nimfomanka: prvi dio
Nümfomaan. I osa
Nymfomaani 1/2
Nymphomaniac: Teil 1
A nimfomániás
Nymphomanit - khelek A
Nimfomane
Ninfomanía: primera parte
Nymphomaniac
Nimfomanka: Część I
Nimf()manka
Ninfomaníaca - Parte I
Nimfomana Vol. I
Nimfomanka: Prvi deo
Nymfomanka I.
Німфоманка: Частина перша
Ninfomania Vol.1
Nymph()maniac 1
Nymphomaniac - Vergiss die Liebe
Nymphomaniac, Vol.1
Nymphomaniac, Volume I
İtiraf: Bölüm 1
Nemfomanyak: Bölüm 1

Actors:

Charlotte Gainsbourg, Stellan Skarsgård, Stacy Martin, Shia LaBeouf, Christian Slater, Uma Thurman, Sophie Kennedy Clark, Connie Nielsen, Ananya Berg, Jens Albinus, Anders Hove, Simon Böer, Felicity Gilbert, Clayton Nemrow, James Northcote, Saskia Reeves, Cyron Melville, Hugo Speer, Jesper Christensen, Peter Gilbert Cotton, Nicolas Bro, Christian Gade Bjerrum, Ronja Rissmann, Maja Arsovic, Sofie Kasten, Charlie Hawkins, Jeff Burrell, Andreas Grötzinger, Tomas Spencer, Jesse Inman, Christoph Schechinger, David Halina, Jonas Baeck, Katharina Rübertus, Inga Behring, Lisa Matschke, Moritz Tellmann, Johannes Kienast, Frankie Dawson, George Dawson, Harry Dawson, Markus Tomczyk, Christoph Jöde, Morgan Hartley

Details:

Genre: Drama
Director: Lars von Trier
Writer: Lars von Trier

Plot:
A self-diagnosed nymphomaniac recounts her erotic experiences to the man who saved her after a beating.

Subtitles available:
Language
Info
Is draft?
Screenshots
Ratings
Name
Downloads
Details
Dutch
Info / Download

▼ 0

┅ 0

△ 0

▲ 0

Nymphomaniac: Vol. I (2013)
2
uploaded by Franek
English
Info / Download

▼ 0

┅ 0

△ 0

▲ 0

Nymphomaniac: Vol. I (2013)
26
uploaded by Mushroom
Italian
Info / Download

▼ 0

┅ 0

△ 0

▲ 0

Nymphomaniac: Vol. I (2013)
7
uploaded by Mushroom