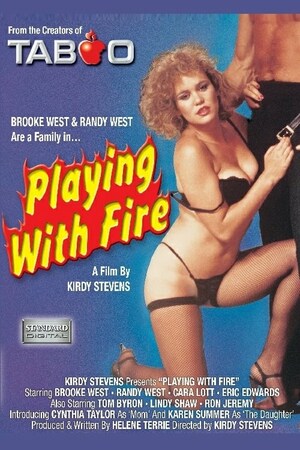 Category:

Porn

Genre:

Year:

1983

Aka:

Playing with Fire

Actors:

Brooke West, Randy West, Karen Summer, Cara Lott, Tom Byron, Linda Shaw, Ron Jeremy, Candy Cummings, Eric Edwards, Blair Harris, Lou Bartoletti

Details:

Genre: Adult
Director: Kirdy Stevens
Writer: Helene Terrie

Plot:
Incest, by the best in X-rated films, Kirdy Stevens. A divorced man falls in love and then marries a divorced woman in the first third of the film. The man, Danny, has one son, Les, and the woman, Cathy, has two daughters. However...

Subtitles available: