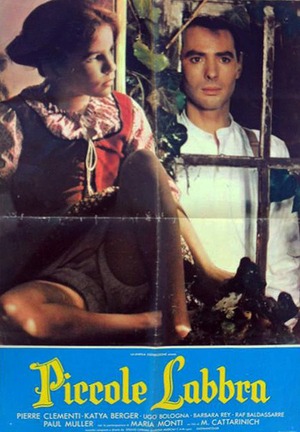 Category:

Other

Genre:

Drama

Year:

1978

Aka:

Piccole labbra
Little Lips
Historia de Eva

Actors:

Pierre Clémenti, Katya Berger, Ugo Bologna, Bárbara Rey, Michele Soavi, Maria Monti, Raf Baldassarre, Tom Felleghy, Cesare Di Vito, Walter Colombaioni, Eros Buttaglieri, José Luis López Vázquez, Paul Müller

Details:

Genre: Drama
Director: Mimmo Cattarinich
Writer: Mimmo Cattarinich, Daniele Sánchez

Plot:
A writer returns home from World War I. He has developed a very bad case of post traumatic stress disorder. He contemplates suicide, but becomes interested in the 12 year old niece of the innkeeper at the place where he is recuper...

Subtitles available: