Witchcraft 16: Hollywood Coven (2016)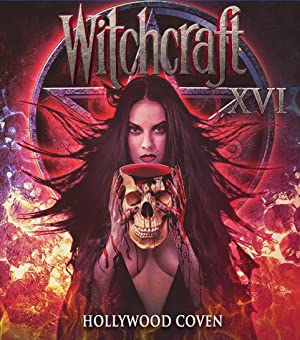 Category:

Softcore

Genre:

Comedy

Year:

2016

Aka:

Witchcraft 16: Hollywood Coven
Witchcraft XVI: Hollywood Coven

Actors:

Molly Dougherty, Noël VanBrocklin, Bernadette Pérez, Leroy Castanon, Zamra Dollskin, Ernest Pierce, Ryan Cleary, Andrew Espinoza Long, Shawn C. Phillips, Jessica Beck

Details:

Genre: Action, Adventure, Comedy
Director: David Palmieri
Writer: Sean Abley

Plot:
A film crew shoots a gory movie with realistic special effects. The gore looks real, because it is. The film director, an evil warlock, need a blood sacrifice to complete his pact with Satan. Who better than the film's scream quee...

Subtitles available:
Language
Info
Is draft?
Screenshots
Ratings
Name
Downloads
Details
English
Info / Download

▼ 0

┅ 0

△ 0

▲ 0

Witchcraft 16: Hollywood Coven (2016)
3
uploaded by Salmankhan2020