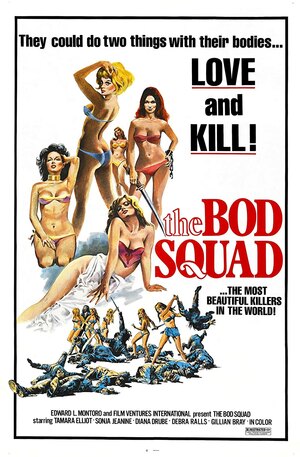 Category:

Softcore

Genre:

Comedy

Year:

1974

Aka:

洋妓
The Bod Squad
Enter the Seven Virgins
The Bod Squad
Virgins of the Seven Seas
Karate, Küsse, blonde Katzen

Actors:

Elliot Ngok, Lau Wai-Ling, Sonja Jeannine, Diana Drube, Gillian Bray, Tamara Elliot, Deborah Ralls, Wang Hsieh, Helen Ko Ti-Hua, Li Min-Lang, Kong Yeung, Wang Han-Chen, Law Hon, Yuen Biao, Mars

Details:

Genre: Action, Comedy
Director: Ernst Hofbauer, Chih-Hung Kuei
Writer: Yi Hsun Cheng

Plot:
Five Western girls are kidnapped by Chinese pirates and sold to a brothel. While they are being trained to become prostitutes, a couple of local citizens take mercy on them and plots their escape by teaching them kung-fu. The five...

Subtitles available:
Language
Info
Is draft?
Screenshots
Ratings
Name
Downloads
Details
English
Info / Download

▼ 0

┅ 0

△ 0

▲ 0

The Bod Squad (1974)
16
uploaded by Salmankhan2020