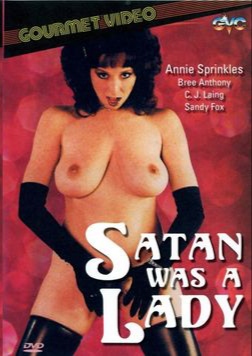 Category:

Porn

Genre:

Year:

1975

Aka:

Satan Was a Lady

Actors:

Annie Sprinkle, Bree Anthony, C.J. Laing, Sandy Foxx, Tony Richards, Bobby Astyr, Neil Rhodes, Alex Mann, Doris Wishman

Details:

Genre: Adult
Director: Doris Wishman, C. Davis Smith
Writer: Doris Wishman

Plot:
Large-breasted Terry has an affair with Victor, the fiancé of her sister Claudia, Victor. She also has an affair with another man, Bobby. Victor isn't quite the "wronged" fiancé, however; it turns out that he's having an affair wi...

Subtitles available: