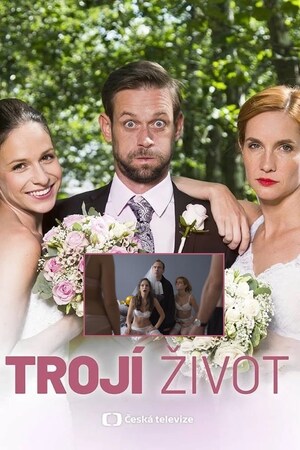 Category:

Other

Genre:

Comedy

Year:

2018

Aka:

Trojí život
Double Trouble
À trois c'est mieux

Actors:

Jan Plouhar, Veronika Khek Kubařová, Hana Vagnerová, Jiří Hána, Sabina Rojková, Timotej Cervenka, Mojmír Maděrič, Kamil Švejda, Petr Vydra, Izabela Kapiasová

Details:

Genre: Comedy
Director: Jakub Sommer
Writer: Matej Dadák

Plot:
Marek lives alternately with two women. He tells them both that he works in another city for part of the week. In reality, he stays in the same and moves from apartment to apartment. This works perfectly until one morning he wakes...

Subtitles available:
Language
Info
Is draft?
Screenshots
Ratings
Name
Downloads
Details
Bulgarian
Info / Download

▼ 0

┅ 0

△ 0

▲ 0

Double Trouble (2018)
14
uploaded by Satanas