Death in a French Garden (1985)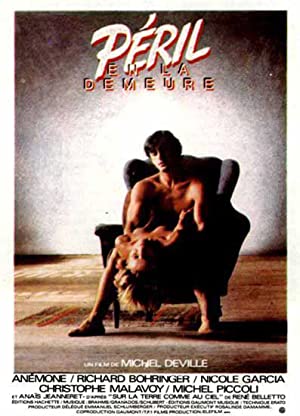 Category:

Softcore

Genre:

Drama

Year:

1985

Aka:

Péril en la demeure
Death in a French Garden
Pericolo nella dimora
Gefahr im Verzug
Peril
Peril en La Demeure
Смерть во французском саду
Death in a French Garden

Actors:

Christophe Malavoy, Nicole Garcia, Michel Piccoli, Anémone, Richard Bohringer, Anaïs Jeanneret, Hélène Roussel, Jean-Claude Jay, Élisabeth Vitali, Franck de la Personne, Daniel Vérité

Details:

Genre: Crime, Drama, Mystery
Director: Michel Deville
Writer: René Belletto, Michel Deville, Rosalinde Deville

Plot:
A magnate and his younger wife hire David to teach guitar to their teenage daughter. The wife quickly seduces David, and simultaneously he strikes up an acquaintance with the family's inquisitive neighbor. One night, David is mugg...

Subtitles available: