[A POV Story] Syren de Mer - Maid Stepmommy Part 1 (2021)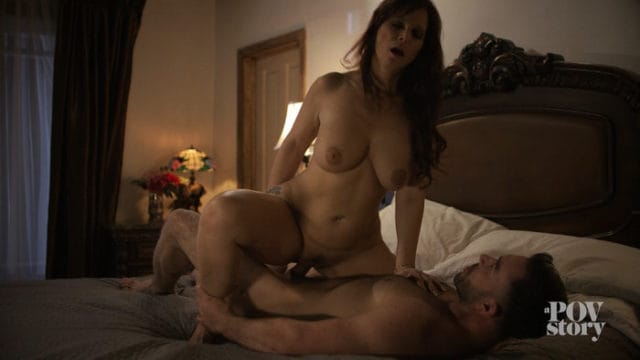 Category:

Web Scene

Genre:

Romance

Year:

2021

Aka:

[A POV Story] Syren de Mer - Maid Stepmommy Part 1
Maid Step Mommy Part 1

Actors:

Details:

Syren (De Mer) talks about how she has been cleaning houses since her husband left her and how one client in particular having a problem with her clothes so they make her wear a uniform. She arrives at the clients house and starts to clean while listening to music and dancing while she is being watched by Chad (White). She is startled and chastises him for spying. Chad mentions that he basically has the hots for her but she rebuffs his advances. He tells her that tomorrow she should wear a bikini and threatens to have his mom bad mouth her to her friends and thus cost her money. She threatens to call his mom and when she does talk to her, Chad starts fingering her and gives her a spank too. Syren gives him a hard slap after this and then heads home to her son Will (Pounder) They discuss her day and how terrible things were and while he massages her she fantasizes about having sex with Chad. She snaps out of it as he is squeezing her chest and he admits that he loves her and then she leans in and kisses him passionately. She grinds on top of him and then slowly works his cock in her mouth, before continuing to ride him in cowgirl. She moans and groans and even squirts while in missionary before creampieing her in doggy.
Subtitles available:
Language
Info
Is draft?
Screenshots
Ratings
Name
Downloads
Details
English
Info / Download

Draft

▼ 0

┅ 0

△ 1

▲ 0

[A POV Story] Syren de Mer - Maid Stepmommy Part 1 (2021)
113
uploaded by Garfield