Flodder in Amerika! (1992)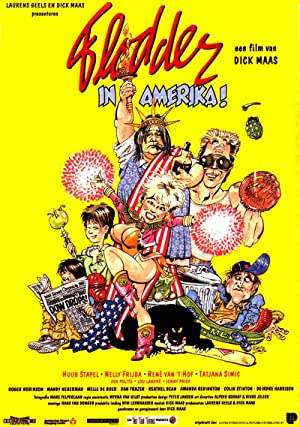 Category:

Softcore

Genre:

Comedy

Year:

1992

Aka:

Flodder in Amerika!
Flodder Does Manhattan!
Los Flodder en América
Los Flodder en Amérika!
Eine Familie zum Knutschen in Manhattan

Actors:

Huub Stapel, Nelly Frijda, Tatjana Simić, René van 't Hof, Jon Polito, Lou Landré, Lonny Price, Dan Frazer

Details:

Genre: Comedy, Family
Director: Dick Maas
Writer: Dick Maas

Plot:
The mayor of Zonnedael sees a chance to get rid of the Flodder family and sends them for an international exchange to New York.

Subtitles available: