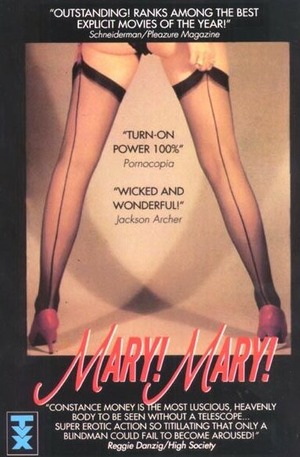 Category:

Porn

Genre:

Comedy

Year:

1977

Aka:

Mary! Mary!
Money Honey
Kom Uit Die Broek...
Liderlige lyster

Actors:

Constance Money, John Leslie, Jon Martin, Sandy Pinney, Angela Haze, Ken Scudder, Rene Bond, Kent Hall, Tyler Reynolds, Lucia Lenki, Kristine Heller, Hands Benedict, Peter Johns, Sharon Thorpe

Details:

Genre: Adult, Comedy, Fantasy
Director: Bernard Morris
Writer: Bernard Morris

Plot:
A married man with premature ejaculation problems agrees to sell his soul to solve his problem.

Subtitles available: